Dermatology Clinic in Granville, OH
Midwest Dermatology Centre Wants to Make Sure Everyone Has the Opportunity to Get the Best Skin Care Possible. So, Our Dermatology Providers Treat Patients of All Ages! Call Us Today or Request an Appointment Online. We Treat Eczema, Rashes, Psoriasis, Acne and Much More.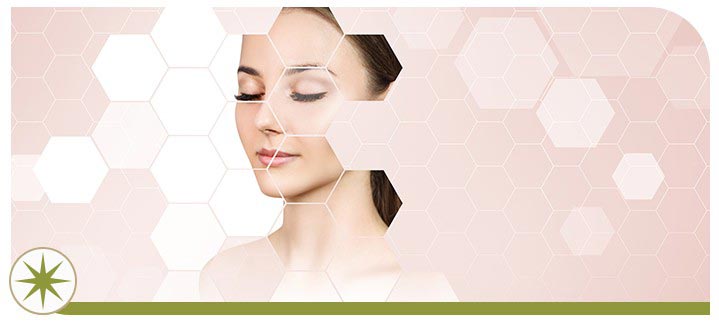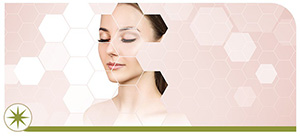 Table of Contents:
What dermatology services to do you offer at Midwest Dermatology Centre?
What should I expect from a visit to Midwest Dermatology Centre?
Do you accept insurance?
If you live in Granville, Ohio, and are looking for an established dermatology clinic to help you with any and all of your skincare needs, our friendly and compassionate staff at Midwest Dermatology Centre would be more than happy to assist you! Through our many different services, our dermatologists can help you take excellent care of your skin through their professional and compassionate expertise.
What dermatology services to do you offer at Midwest Dermatology Centre?

We offer an array of different medical and cosmetic services at Midwest Dermatology Centre. The following are some examples of the medical and cosmetic services we provide:

– Botox and dermal fillers: We offer Botox, Juvederm, and Dysport injections at Midwest Dermatology Centre to help you reverse the signs of ageing and look your best.
– Dermatitis and eczema treatment: We can provide effective treatment to manage and eliminate rashes caused by dermatitis and eczema through a combination of medication, skincare regimens, and lifestyle change recommendations.
– Hair and scalp treatment: Whether you suffer from scalp psoriasis, excessive dandruff, or hair loss, we can tailor treatment plans to your individual needs and help you achieve great health for your hair and scalp.
– Intense Pulsed Light (IPL) laser treatment: Intense pulsed light treatment is useful for reducing or removing age spots, broken blood vessels, unwanted birthmarks, sun damage, and more.
– Keratosis treatment: Through exfoliation and moisturization, our dermatologists can help reduce the appearance of red bumps around hair follicles on your arms, buttocks, face, and legs, otherwise known as keratosis pilaris.
– PelleFirm treatment: Through heat and radiofrequency, PelleFirm treatment massages certain areas of your body where cellulite has begun to emerge in order to naturally break down the unwanted cellulite.
– SculpSure treatment: This body contouring procedure uses lasers to heat fat cells in targeted areas below the surface of your skin without damaging the epidermis. It is helpful for reducing submental fat underneath the chin, in addition to stubborn fat on the thighs, back, stomach, and flanks.
– Skin Cancer treatment: Our excellent dermatologist have various treatment options available to them at Midwest Dermatology Centre to prevent and combat skin cancer.

We also provide a number of additional treatments at Midwest Dermatology Centre. If you are unsure which service is right for you, you can book a consultation with one of our dermatologists to make a treatment plan that is customized to your own skincare needs.
What should I expect from a visit to Midwest Dermatology Centre?

When you first arrive at Midwest Dermatology Centre for your appointment, you will be greeted by one of our friendly receptionists where you can check-in. Once the dermatologist is ready to see you, you will go with her to a private room where you will discuss some preliminary information such as your medical history, what you hope to achieve with the services you are enlisting from Midwest Dermatology Centre, and what a potential treatment plan will look like. If the dermatologist finds that you are able to safely have the procedure, the procedure will likely begin as long as there are not any hold-ups. Most of our procedures require minimal to no downtime, so you should be able to resume your daily routine once the procedure is completed. After the procedure has finished, you will meet with our financial coordinator to either set up a payment plan or work out your insurance details.
Do you accept insurance?

We do! At Midwest Dermatology Centre, we accept most major insurance providers. It is always a good idea to check with your own insurance provider directly to see what they will cover and at what percentage. For a full list of insurance providers we accept, please visit our Insurance and Billing page. If you do not have insurance or your insurance provider does not cover the service you need, we offer flexible payment plans which can be negotiated with our Financial Coordinator.

We also offer various specials and promotions, which can be viewed on our Specials page! To qualify for these deals, you only need to fill in your first name, last name, and email address in the box midway through the page asking for the information and click sign up!

If you would like to book an appointment with us, we would love to hear from you! You can either book an appointment through our website or you can give us a call us. Midwest Dermatology Centre is located at 1959 Newark Granville Road in Granville, Ohio and is open Monday to Thursday from 8:00 AM to 4:00 PM.