Dermatology Specialist Questions and Answers
Dermatologists or dermatology specialists focus on your skin, hair, and nails. If you are having issues with your skin, hair, or nails, call us or book a consultation appointment online to meet with our dermatologist at Midwest Dermatology in Granville, OH.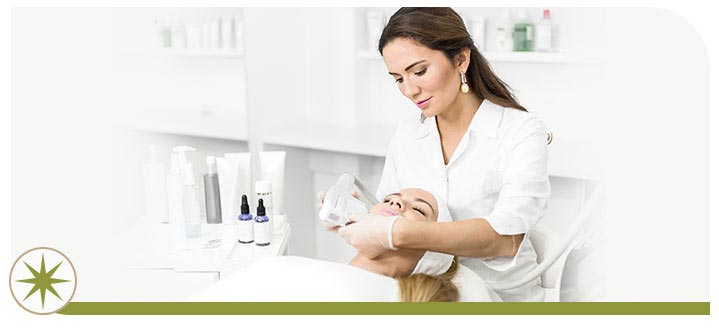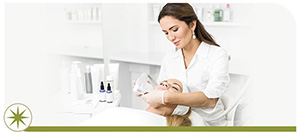 Table of Contents:
What is a dermatology specialist?
What is the difference between a skin specialist and a dermatologist?
How do you find a dermatologist?
What does a dermatologist do?
What is a dermatology specialist?

A dermatology specialist is also known as a dermatologist. A dermatologist is a specialized doctor who focuses on the skin, hair, and nails. A dermatologist can however identify and treat more than 3,000 conditions. These conditions include eczema, psoriasis, and skin cancer, among many other things.

Dermatologists have extensive training and knowledge, with going to school for 12 years or more to learn how to diagnose and treat more than 3,000 diseases of the human skin, hair and nails as well as cosmetic concerns.

Our patients come to visit our dermatologists for issues that are much more than skin deep. Problems with our patients skin can harm their confidence, create discomfort that can make everyday activities difficult, and in other instances, threaten lives.
What is the difference between a skin specialist and a dermatologist?

A dermatologist is also known as a skin specialist, as they both are doctors or physicians who have been trained to diagnose and provide treatment to disease or disorders related to the skin. Skin specialists are not to be confused with skin care specialists, as skin care specialists are individuals who provide beauty treatments related to skin, hair and nails. Dermatologist is a medical term used for a skin specialist.

Our dermatologists not only takes care of the skin, but also looks into the issues and diseases of scalp, hair and nails. Dermatologists practices dermatology which works with the physiology and pathology of the skin. These physicians are focused on the diagnosis and treatment of disorders or diseases of the skin and integument; therefore, they are also referred to as a skin specialists.
How do you find a dermatologist?

Researching local dermatologist clinics in the area is your first step in finding a clinic that not only is taking on new patients, but that show the doctors credentials and their experience. If you live in the Granville, OH area, your search is over as Midwest Dermatology Centre offers top-rated dermatology services to our patients here.

At Midwest Dermatology Center, LLC, our dermatologist Dr. Melinda Woofter is board-certified and has vast experience and training in dermatology from the University of Wisconsin, as well as Internal Medicine from Southern Illinois University.

Our resident doctor loves dermatology as it gives her the opportunity to help others in some of the most important ways. She gets to enhance her patient's appearance as well as their self-esteem while improving their skins health of her patients who are dealing with serious skin problems.
What does a dermatologist do?

As said previously, dermatologists are a specialized doctor that focuses on treating the skin, hair, nails and mucous membrane disorders and diseases.

On top of that, they also address cosmetic issues, helping to revitalize the appearance of their patients skin, hair and nails. Dermatology is a medical field that focuses on health issues that affect the skin, hair, nail and mucous membranes, as the skin is the largest organ of the human body. It is also one of the first lines of defence against any pathogens and injury, and it can be a good indicator of overall health.

Dermatologists require great depth of clinical knowledge, including various internal health problems that can cause skin symptoms. Dermatology clinics commonly treat the following:

Acne
This is one of the most common skin issues we see, as acne can have a range of causes that lead to different types of pimples.

Dermatitis and eczema
Dermatitis is the inflammation of the skin, and it typically leads to swelling with an itchy rash.

Fungal infections
These common infections sometimes involve the skin, nails and hair. A group of yeasts are called Candida which can cause a wide range of fungal infections which include oral thrush, ringworm, athlete's foot, and balanitis.

Hair loss
Hair loss is mainly hereditary, but a range of health issues can also cause hair loss including hair lice.

Warts
Warts are contagious, benign skin growths which appears when a virus has infected the top layer of a patient's skin. Dermatologists have the ability to use a variety of treatments to remove persistent warts.

Nail issues
Dermatologists also treat nail issues that damage the skin around and under your nails like ingrown nails, fungal infections, and various other conditions that can cause damage.

Vitiligo
This involves the skin losing melanin, which is a pigment that can cause patches of skin in lighter color than others.

Psoriasis
Psoriasis is an autoimmune disorder which speeds up the growth of skin cells, resulting in patches of skin that may be thick, red, purple or silvery and scaly.

Rosacea
Causes redness in the face, unfortunately it can also cause pus-filled bumps, visible blood vessels and swelling of the eyelids. These symptoms can spread from your nose and cheeks to the forehead, chin, ears, chest and back.

Shingles
Shingles are a viral infection which causes a rash that may be painful to some. Medical intervention can help to speed recovery and prevent any complications that shingles can cause.

Skin cancer
Many people develop a type of skin care by the young age of 70, the most common are basal cell carcinoma, melanoma, and squamous cell carcinoma.

For more information about our services, call us today or visit us online to book an appointment. We serve patients from Park Ridge OH, Welsh Hills OH, Newark OH, Alexandria OH and Pataskala OH.